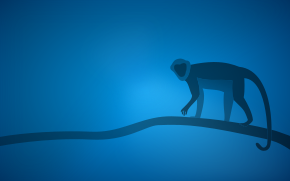 The Xubuntu team is pleased to announce the immediate release of Xubuntu 15.04!
The release is available for download by torrents and direct downloads from http://xubuntu.org/getxubuntu/.
As the main server will be very busy in the first days after the release, we recommend using the Torrents wherever possible.
For support with the release, navigate to Help & Support for a complete list of methods to get help.
Highlights and Known Issues
Highlights
Xubuntu now uses Xfce 4.12, which was released on February 28. The new release has brought both some new features and many bug fixes over the old 4.10/4.11 components. For a complete changelog for Xfce 4.12, see the 4.12 changelog on Xfce.org.
In addition to the new Xfce release, the 15.04 release has the following highlights:
New/Updated Xubuntu Light/Dark colorschemes in Mousepad, Terminal
Mousepad colorscheme set to Xubuntu Light by default
Better appearance for QT applications out of the box (default to GTK theme)
Redundant File Manager (Settings) menu entry removed
Known Issues
When upgrading, the notes plugin is removed from the panel (Bug 1446598) To work around this, simply add the notes plugin back to the panel. Your data is kept intact.
For a complete changelog between Xubuntu 14.10 and 15.04, including a list of new package versions, please refer to the Release Notes.